We Can Help You Achieve a Higher Quality of Life.
Because Quality of Life Means Everything!
The Integrative Chiropractic Center Team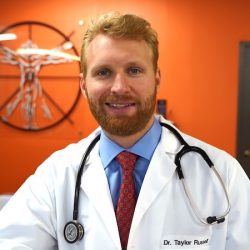 My name is Dr. Taylor Russell and my journey to becoming a doctor of chiropractic was born out of my desire to help others and have a lasting impact on those around me. Unlike most of my peers, I grew up not knowing what I wanted to be but I greatly admired my father, who is an orthopaedic surgeon, and his ability to heal brokenness and restore hope in those he treats. With that in mind, I set out to get my Bachelors in Biology from Samford University with the end goal of becoming a medical doctor like my father. Toward the end of my schooling at Samford University I decided that becoming a medical doctor wasn't the exact career path I wanted to pursue. However, I still desired to help others restore their health and well-being. With that in mind, I decided to obtain my personal training certification through the National Academy of Sports Medicine so I could play an integral part in others health and fitness successes. Around this period of time my brother, Dr. Ryan Russell, graduated with his Doctorate in Chiropractic from Life University and needed someone to help him start his practice so I divided my time between personal training and assisting him with patient care at Integrative Chiropractic. It was during this time at my brother's practice that I vividly remember one patient encounter that would change the direction of my life forever. The patient was not over 30 years of age but shuffled from his car across the parking lot and into our office like a man 40 years his senior. After an hour of treatment that day, I watched this patient WALK out of our office and climb into his truck. It was at that moment I knew I wanted to become a chiropractor and bring healing and restoration to as many people as I possibly could. As they say, the rest is history and I am now a Doctor of Chiropractic looking to bring about meaningful change and healing to those I am privileged to treat.
Education
• Doctor Of Chiropractic – Life University, Marietta, Georgia
• Bachelors of Science, Biology – Samford University, Birmingham, Alabama • Bachelors of Science, Biology – Bevill State Community College, Jasper, Alabama
• Certifications – National Academy of Sports Medicine- Personal training
Trained Chiropractic Techniques
• Chiropractic Biophysics
• Full Spine Technique
• Extremities Technique
• Sacro Occipital Technique • Diversified Technique
• Toggle Technique
• Thompson Technique
• Torque Release Technique
• Gonstead Technique
• Applied Kinesiology
• Sports Injury Prevention and Correction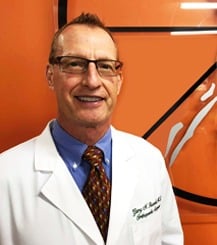 EDUCATION:
General Surgery & Orthopedic Surgery – University Hospital of Alabama, Birmingham
Bachelor of Science, Biology (Honors) – University of Alabama
Exercise Physiology – Louisiana State University
Bachelor of Science, Physical Education (Honors) – Jacksonville State University
PROFESSIONAL SOCIETY MEMBERSHIPS:
American Academy of Orthopaedic Surgeons
Walker County Medical Society
Medical Association of the State of Alabama
Alabama Orthopedic Society
CONTINUING EDUCATION:
Research papers:
The Effects of Muscular Strength and Endurance of Predicted V02 Maximum tested on a cycle ergometer.
Precision and Accuracy of the Critikon Sphygmanomameter.
Morphological Classification and Culturing of Scyllarides. (Slipper Lobster) hemocytes.
Neuropathological findings of AIDS Encephalopthy in children.
Diagnosis and Management of Postpartum Hemorrhage.
Training :
The Effect of Total Knee Arthroplasty on Erythrocyte Sedimentation rate and C-reactive protein in Osteoarthritis study in progress with Stuart X. Stephenson, M.D., Assistant Professor; UAB Hospital, Division of Orthopedic Surgery.
CPR Certified
Medical Management of Chemical and Biological Casualties Course
Advanced Trauma Life Support Student Course
Other Teaching and Interests:
Pegasus Corporation: Course Instructor on technical pearls in Trapezial Interpositional Arthroplasty, California
PRP Therapies for shoulder knee and elbow.
TRT (Testosterone Replacement Therapy) in fracture healing.
Nutritional Therapies for surgical healing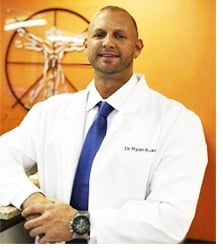 My name is Dr. Ryan N. Russell. As you'll read, the story of how I came to be a Doctor of Chiropractic was no mistake. My journey from discomfort, pain and fear to wellness, relief and happiness is a very personal story.
At a young age, I was very active in extreme sports such as motorcycle and bicycle racing. Around 14, I was riding and jumping motorcycles with a couple of my friends one day. I had been riding motorcycles since I was in the fourth grade, so there wasn't much I was afraid of. That day changed the path of my life forever. I had no idea what God had in store for me. After hitting the jump most of the day and having fun with my friends, I decided to jump a few more times before we left. On the last time, I lost control of the motorcycle in the air and had to jump off. I came down and landed face first digging my helmet into the ground. A very sharp pain shot down my neck and into my arm, but I was young so I got up, shook it off and ignored the pain.
At first the pain and discomfort I felt was tremendous. I had trouble sleeping no matter what position I was in at night. I had trouble turning my neck and performing everyday activities. My pain continued for weeks. After a month or two the pain was more manageable and I was able to enjoy life, but still had discomfort during certain activities. I went back to riding motorcycles and realized that the jumping and jarring caused immediate pain.
After 6 months I told my dad, who is an orthopedic surgeon. He sent me to his partner for an evaluation. I told my father's partner what I had done and he injected my neck with cortisone to try to reduce the pain and inflammation. After the initial irritation from the injection went away, I had immediate relief, but the relief only lasted for a few months. I went back to have a second round of injections about a year later. This time the pain seemed to dissipate and didn't come back, so I assumed I was better.
During my first year of college, I was working out at the gym with some of my friends after class and had very sharp pain in my neck. This time, it was so painful that I couldn't sleep at all or workout again. I went home to see my dad, and he performed an MRI on my neck. He told me I had a bulging disk in the cervical region of my spine. He sent me to the outpatient surgery center, where I received a cervical block to try to reduce the bulging disk and take the pressure off of the surrounding nerves. The block helped for about a year and the pain was back again.
When I was home visiting one weekend from college my mother suggested that I see a family friend who was a chiropractor. My mother had never seen a chiropractor herself, but she hated seeing me in pain and was willing to send me to someone else for alternative care. The chiropractor did an exam and x-rays after I told him my story. He adjusted me that day and I experienced immediate relief after my first adjustment. I had better movement in my neck and also other areas he adjusted. After two weeks I had no discomfort and was completely relieved of pain. That first visit sparked my interest in the world of chiropractic.
I moved home from Auburn to finish my degree at Samford University, but I was struggling to decide what direction to go with my life. My family and teachers at Samford were pushing me to become a surgeon like my father, but after my experience with the Chiropractor, how much he helped me that was all I could think about. I struggled with the decision for a while. After graduating I took the MCAT and then made the decision to go to Life University to become a doctor of chiropractic.
While I was in school I met Dr. Mark Berry, who further piqued my interest in chiropractic. I went home as much as I could on the weekends and breaks so I could be at his office and learn about scoliosis and postural correction. Once I realized that chiropractic wasn't just black and white and there were hundreds of avenues to take, I decided to become a decided to become a specialist in the treatment of scoliosis. I was amazed at how many conditions Dr. Berry could treat and eliminate just by proper adjustments and therapies. After seeing his testimonials and watching his patients come in with pain and leave full of life and pain free I knew exactly what I wanted to do when I became a Doctor of Chiropractic.
Education
Doctor Of Chiropractic – Life University, Marietta, Georgia
Bachelors of Science, Biology – Samford University, Birmingham, Alabama
Bachelors of Science, Biology – Auburn University, Auburn Alabama
Bachelors of Science, Biology – Bevill State Community College, Jasper, Alabama
Certifications – Basic Scoliosis Treatment and Care Protocols, Graston Technique Certified, Acupuncture Certification
Trained Chiropractic Techniques
Graston Technique
Activator Technique
Extremities Technique
Sacro Occipital Technique
Diversified Technique
Toggle Technique
Thompson Technique
Torque Release Technique
Acupuncture
Dry Needling and Soft Tissue
Sports Injury Prevention and Correction
Dry Needling
Soft Tissue Cupping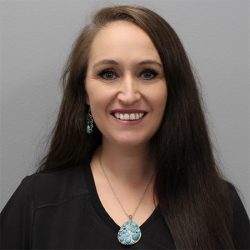 Clinic Manager Bobbie has been passionately serving chiropractic patients since 2007. She is married and has one son. She enjoys obstacle course racing and spending time with her family when she isn't at work.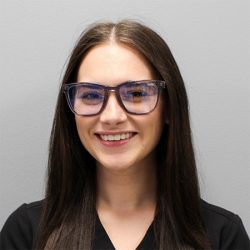 Front Desk Assistant Karmon has been a part of our team since 2019. She recently bought a home and spends her free time with her family and many animals.
Take advantage of our offer for a FREE Evaluation and Consultation. There is NO risk, NO cost, and NO obligation. Find out if our proven treatment plans can work for you too and take the first step to living the life you love!